HOME PAGE
Welcome to the website for John Britton
&
Self-With-Others.
On this website you'll find information about Self-With-Others, how it's used in different fields of work, about the books I've published and about some of my artistic projects.

Feel free to look around and drop me a message if you've any questions.

First – a brief introduction

I was born in North Wales (UK) in 1964. I graduated from Hull University with a degree in English Literature. I followed that with a Masters Degree in Theatre at Leeds University.

I worked for three decades as a performer, story-teller, teacher, director, writer, researcher, academic and community artist living in the UK, Australia then back in the UK. I worked for a while at Monash University (Melbourne) and as Senior Lecturer in Performance at Huddersfield University. While there I set up and ran an innovative MA based on my way of training performers (Self-With-Others).

In 2010 I established DUENDE – an international ensemble performance company. In 2015 DUENDE's work expanded to include The DUENDE School of Ensemble Physical Theatre – an initiative to train performers internationally.

Between 2010-20 I worked extensively round the world: teaching, directing, performing, lecturing – including engagements in Seattle, Bogota, Melbourne, Mexico City, Berlin, Hangzhou, Kuala Lumpur, Mumbai, Delhi, Athens, Stockholm, Bangalore, Kolkata and elsewhere.

The training process I so widely shared was Self-With-Others – a way of understanding how to train performers to be excellent within ensemble.

I began to be increasingly interested in how Self-With-Others could empower people working in corporate, community and educational settings. I ran non-performance workshops in Malaysia and China, before Covid and personal ill-health temporarily brought the world to a halt.

I left DUENDE in 2020 and now focus on researching and sharing Self-With-Others as widely as I can, as well as offering individual training, coaching and mentorship.

In 2021 I moved to rural Ireland from where I now develop Self-With-Others, coach, mentor and train people and sometimes contribute to creative projects as writer, voice artist, consultant and collaborator.

I've published five books and regularly write thought-leadership pieces on a variety of topics connected with Self-With-Others. I do quite a lot of podcasts too.

Self-With-Others is based on the understanding that we're all interconnected. Through exploring connection, we unblock and grow. Connections are internal (between mind, body, health, diet, stress-levels, emotions, personal history etc.) and external (with other people, with non-human life, with landscape, with literature and culture). We thrive when we nurture and respect Self, Others and the ways we all connect.

I share this work across business, community, health, personal development, performance and other contexts – through speaking, writing, coaching, consulting and teaching.

I'd love to share it with you.

I also paint, photograph write, compose music and do a lot of walking by the sea.
Latest News
.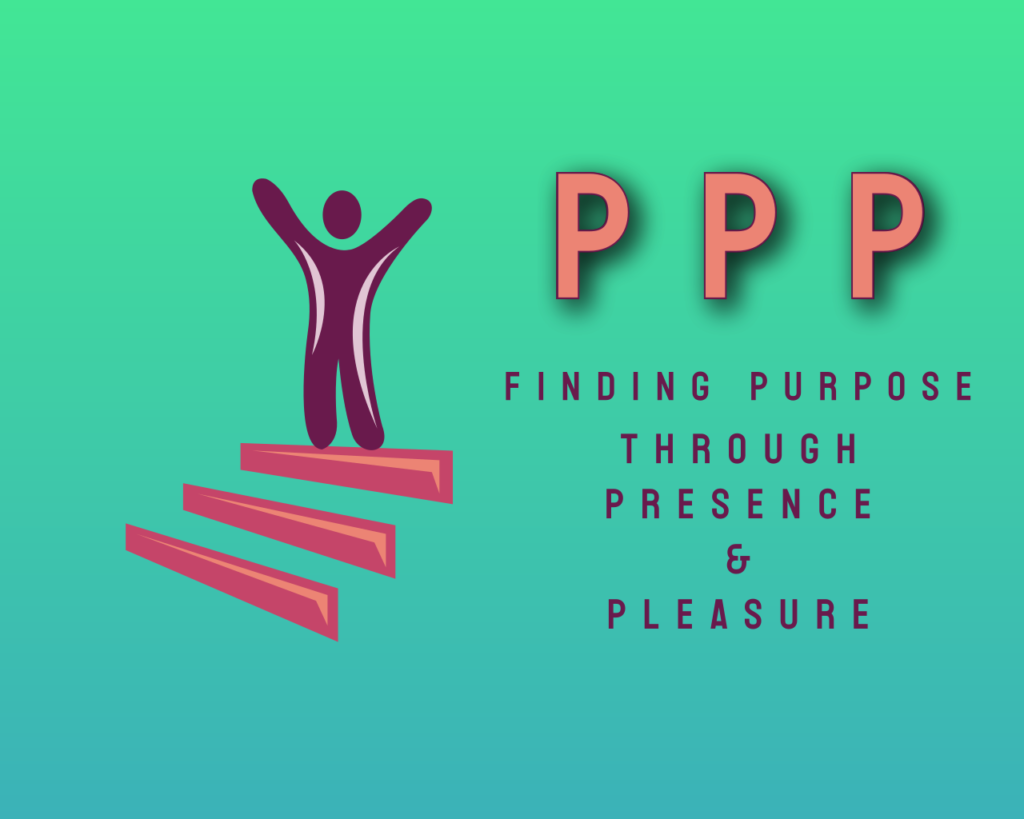 .
.
.
---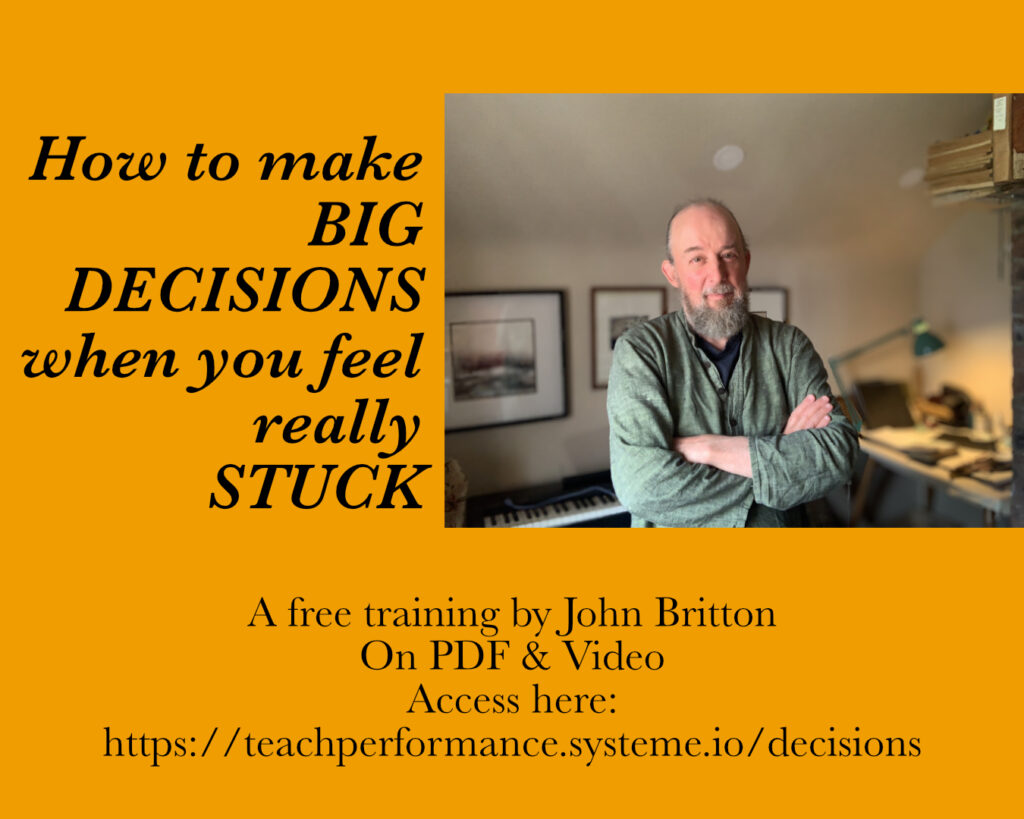 _________________________________
Finding Purpose through Presence & Pleasure
Get ready for 2024!
Now is the time to reconsider, refocus & recommit.

Join this 6-week programme that combines individual and group coaching. We'll work together to find a vision of your life's purpose, exploring how Presence and Pleasure are two indispensible tools to help you connect and commit to living your best life.
How to make BIG decisions
I've created a new, free training for when you know something has to change but you feel overwhelmed or stuck. It's a six stage process connecting inward and outward, so you can clear away the clutter and glimpse what you really want.

It comprises a 20 minute video and a 12-page PDF.

I'd love you to get hold of a copy.