SWO for Personal & Professional Development

Self-With-Others is a way of seeing and responding to the world that serves people engaged in processes of both professional and personal development.

This matches its founding belief – that everything (and everyone) is interconnected!

Professional development relies on personal development (inner work).

Personal development can transform you and your place in the outer world.

If you manage a business, team, classroom or community, Self-With-Others helps you connect with greater efficiency and authenticity. It guides you to design systems through which you, others and your business or community can thrive.

If you're looking for better ways to survive and thrive in systems you don't get to choose or control, Self-With-Others offers a framework for growing resilience and personal empowerment. Both are key elements of mental and physical health.

I offer coaching and consultancy that sits at the edge of personal and professional development. This is sometimes individual work, sometimes with whole teams.

Contact me if you'd like to discuss this further.
I have a number of products and offers to contribute to your personal and professional development.

'Presence: What it is. Why it matters. How to get it'

This short book is a practical guide to developing and sustaining presence. It's based in Self-With-Others and offers clear insight into what you can start doing today to eradicate distraction and improve focus, connection and confidence. Available by following this link or from AMAZON.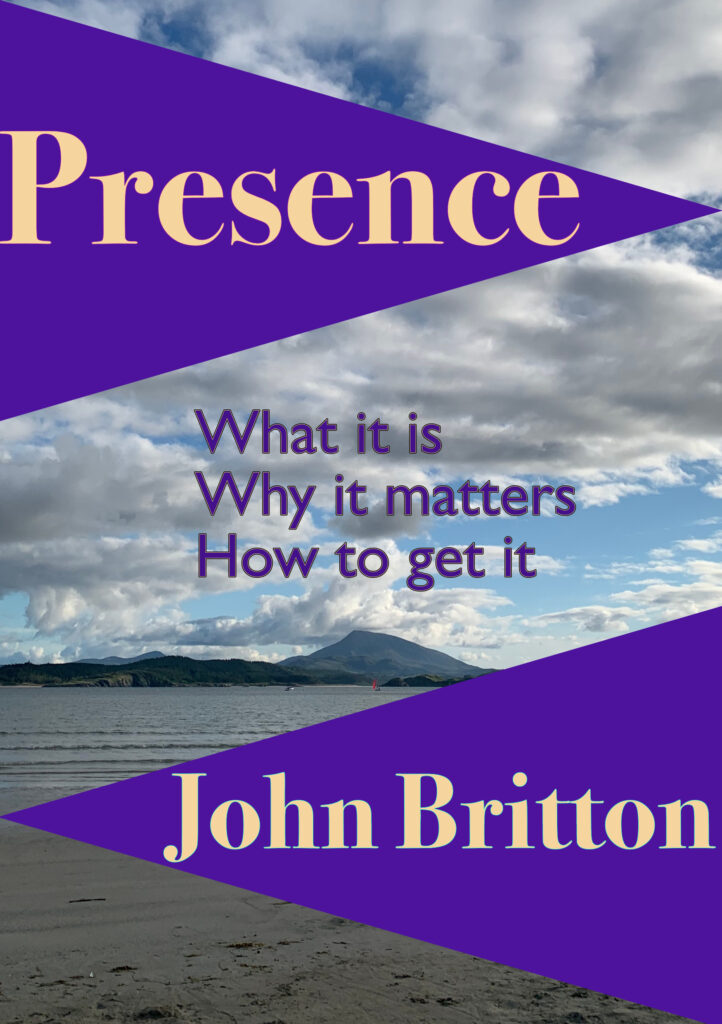 The Personal Power Programme

The heart of this package is a 10-day process of movement-based meditations that introduce you to The 8 Principles of Presence and start you on the process of embodying them. Each day there's a short audio introduction to a principle and a ten minute guided movement process to help take the principle from 'idea' to 'experience'. Alongside the Audio course I've put together a number of small articles and posts about Presence to enhance your understanding.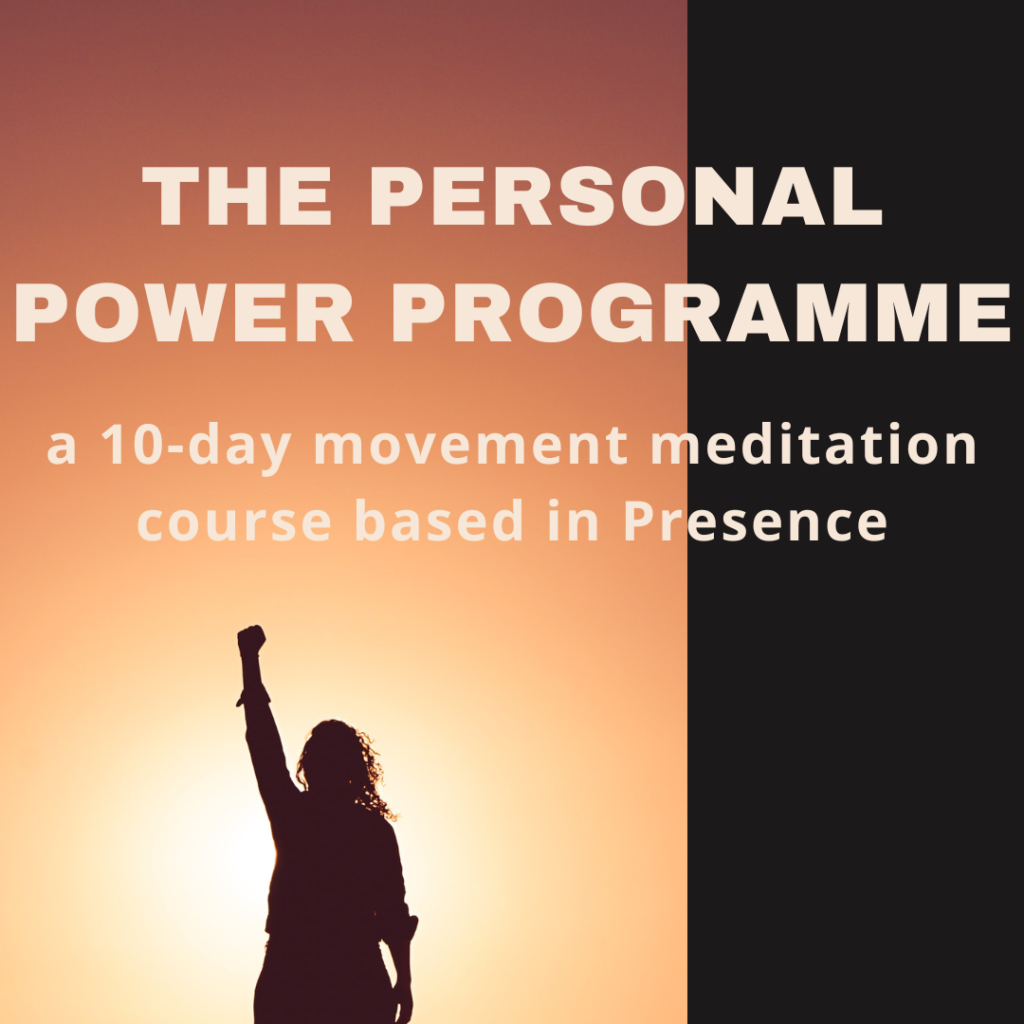 'The Second Flowering'

This is a guided journey for anyone considering a process of personal change. It helps you make a map of your intended journey by exploring both the external changes you need to make and the internal blockages you're likely to encounter. Like everything in Self-With-Others, it recognises the interconnected nature of inner and outer experience.